About me
My name is Frank Terstappen, I was born in 1962 in the Leudal, Limburg. I have been living in the Utrecht Hillside residency since 1991. Ever since my childhood I have been very interested in nature and all of its marvelous phenomenon. In elementary school I rather looked outside through the windows, mesmerizing about the birds and the clouds and the trees. It must be no surprise that Biology, Geography, and History were some of my favorite subjects.
I am experienced and comfortable with all facets of Nature Photography. I guide nature expeditions and photo excursions or workshops for partners such as SNP. Furthermore, I give lectures and workshops for children, businesses and anyone who is interested to be inspired. In doing so I want to inform, inspire and teach people on the opportunities and threats that nature holds.
My mission is to bring urban people closer to nature. Even though I live on the border of Utrecht my workfield/playfield comprises of beautiful parks such as the Utrecht Hillside; The Kromme Rijn; The Veluwe; the coast of the North Sea and more. At sunrise and around sunset,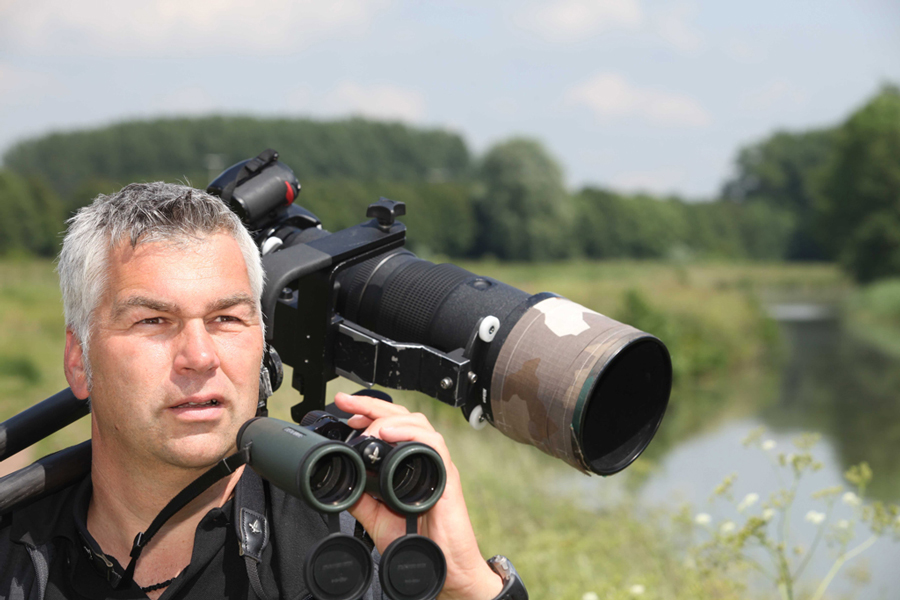 when the light is at its best I set out to create mood pictures. Nature is complicated in all of its forms, but I experience it as being pretty laid back. Give and take, hard and soft, eat or be eaten. This simple, obvious truth, leads me to unwind and inspires me. Beauty is often in the simplest of things: I see photographs as conveying emotion with the utmost vigor and directness. The freedom, being amongst age-old nature, then click at the right time to create the right photo… These are moments so unique, so hard to grasp... These are the moments that I want to share with others. To tell them the story behind a photograph. This is the reason why I like to spend so much time outdoors, because this is where the story takes place!
On my tripod I have equipped amongst others a Nikon D7200 or Nikon D300, Nikon 500mm / F4 in combination with 1.4x and 2x converter, Nikon 80 / 200mm / F2.8, Nikon 105mm macro, Nikon 18-70mm and a Nikon 12-24 for landscapes.